Iran Food Tour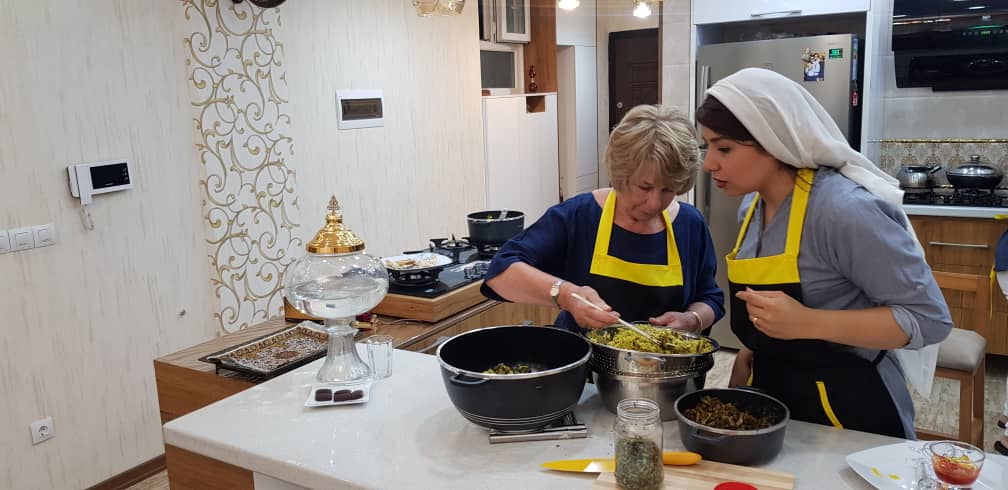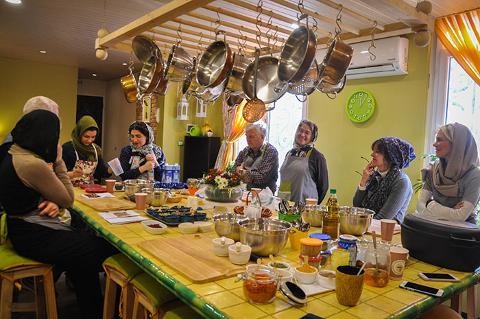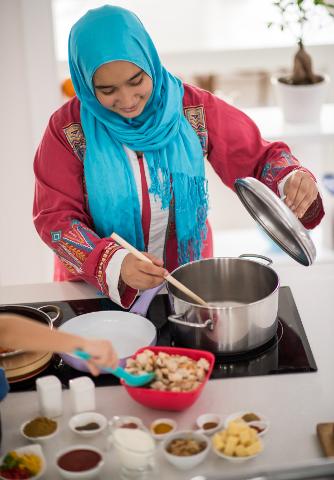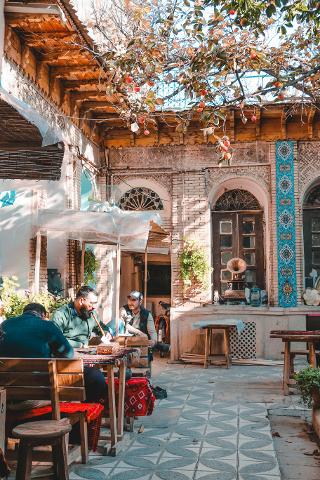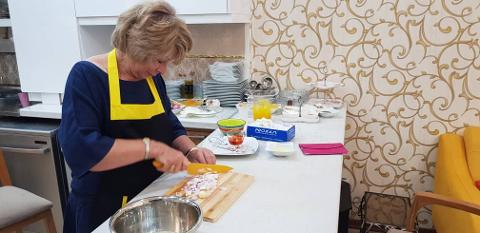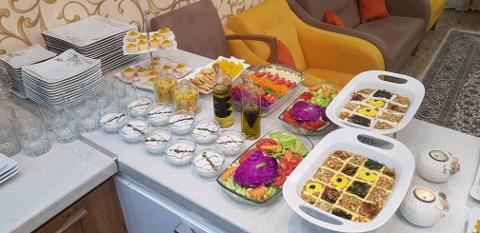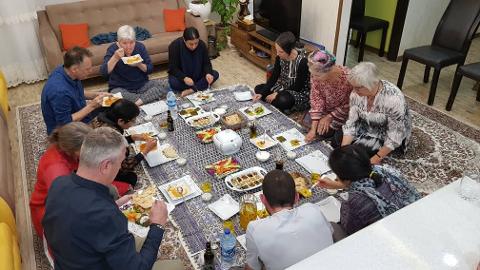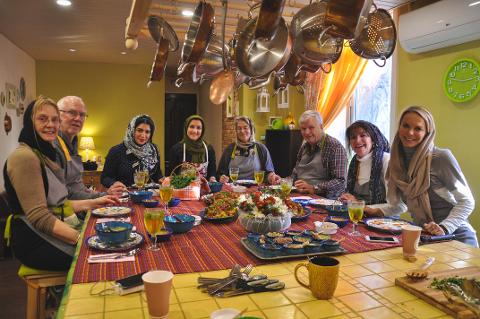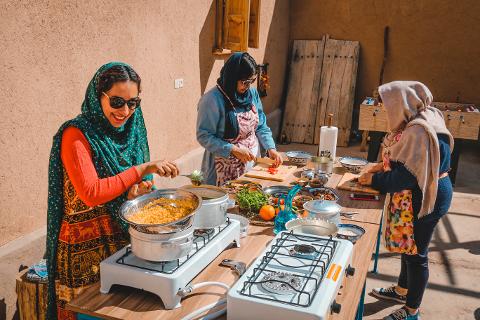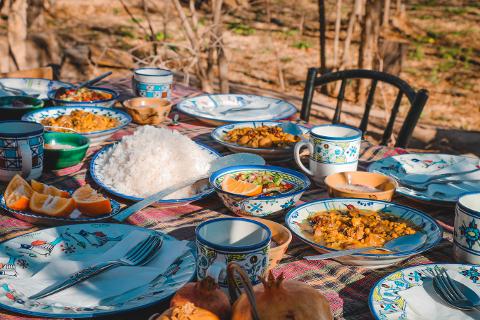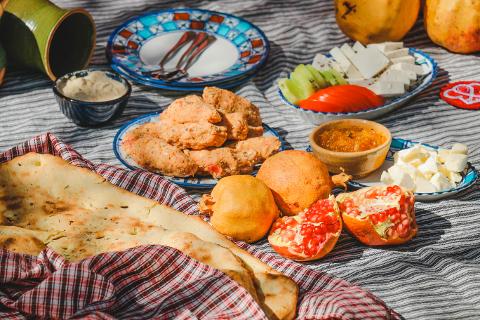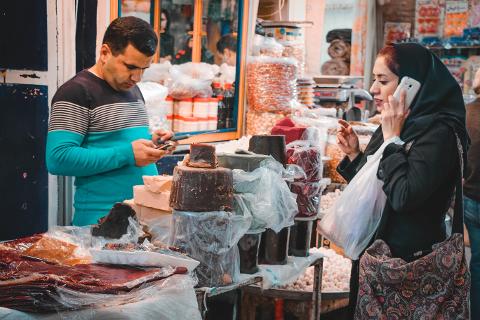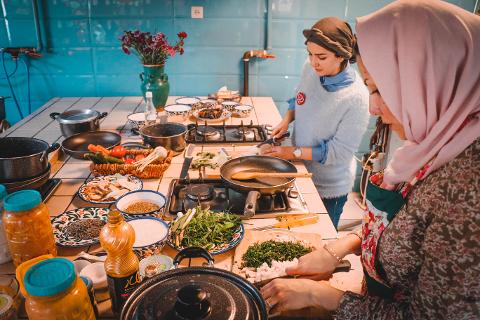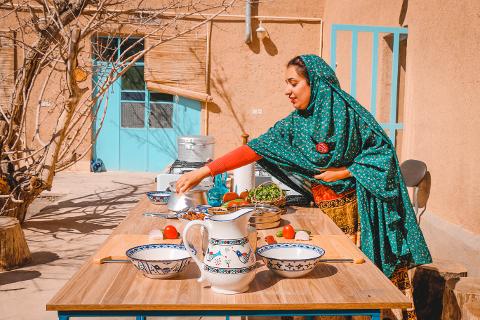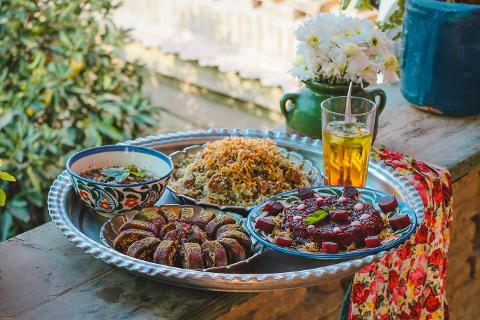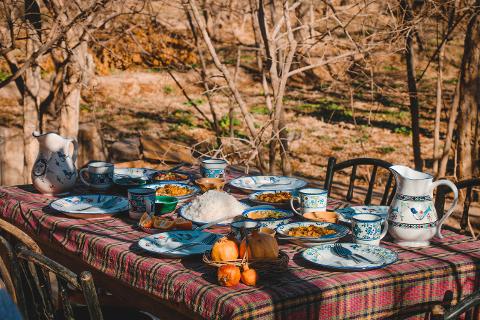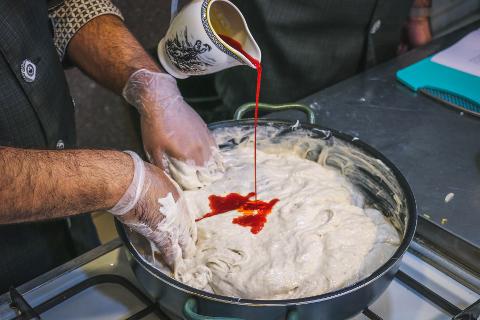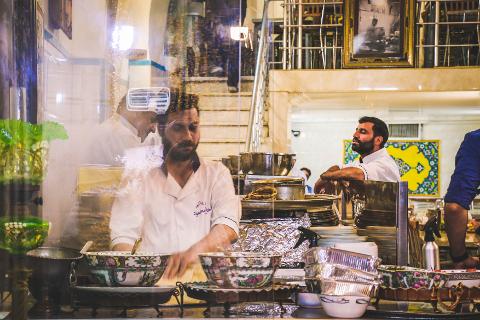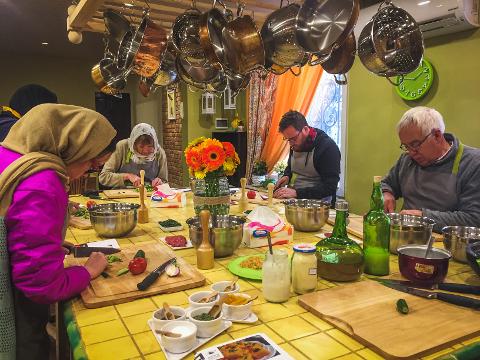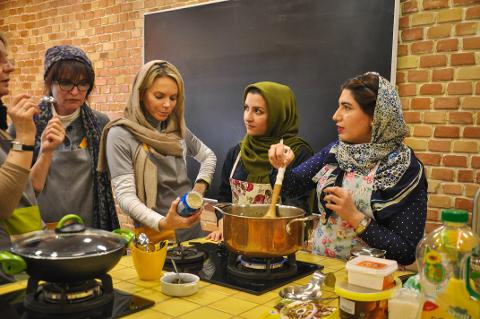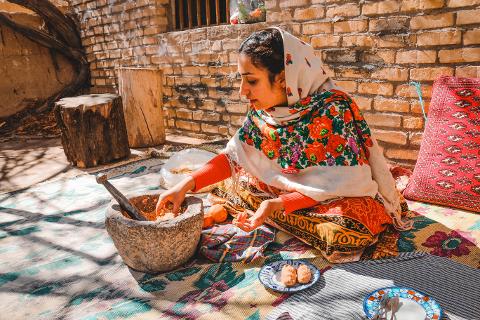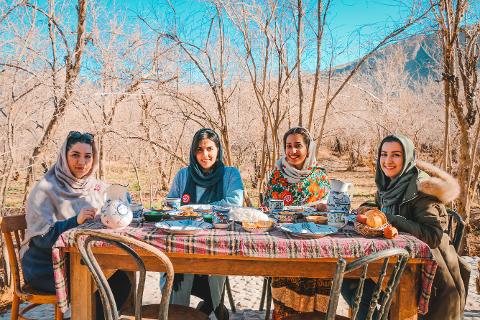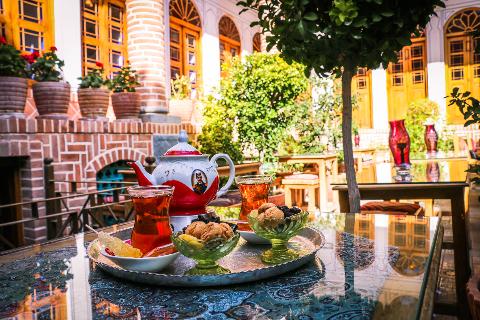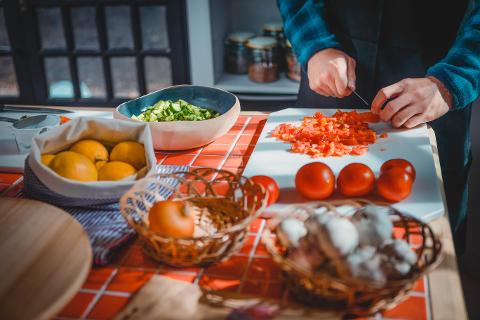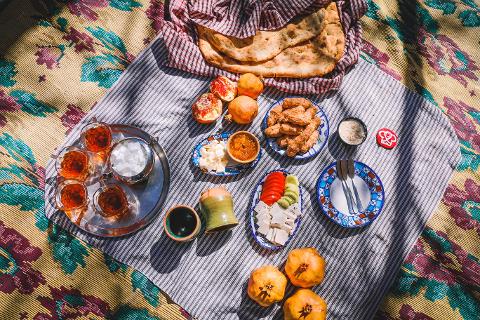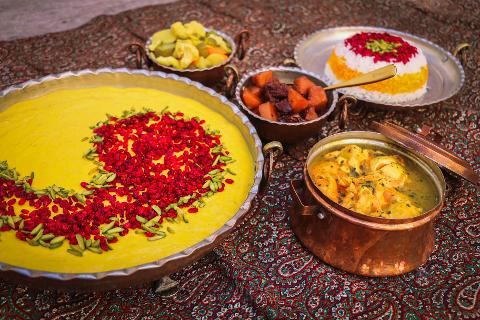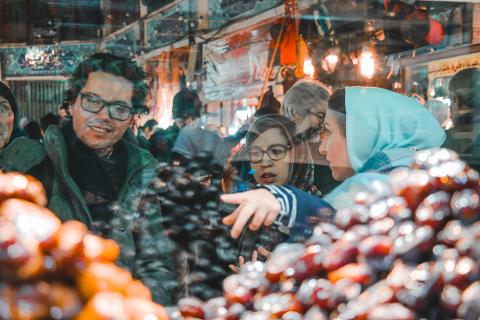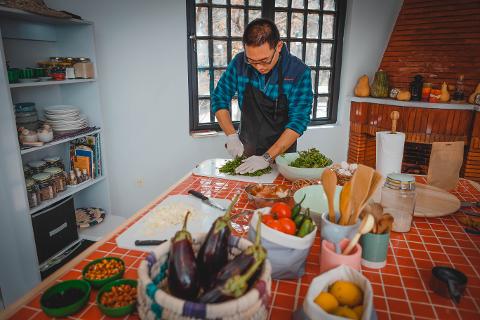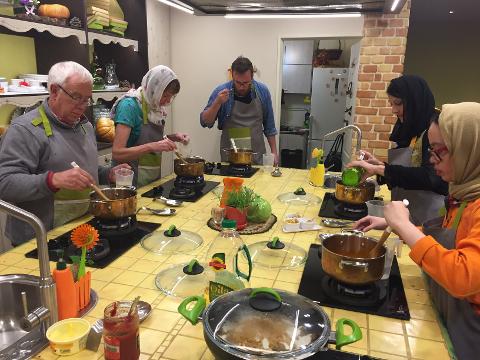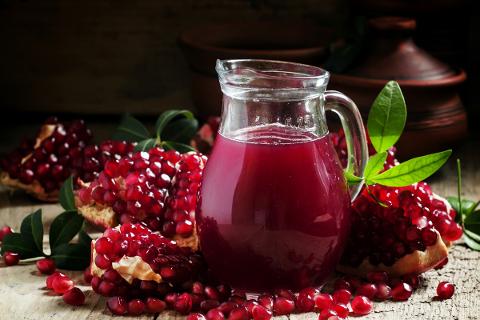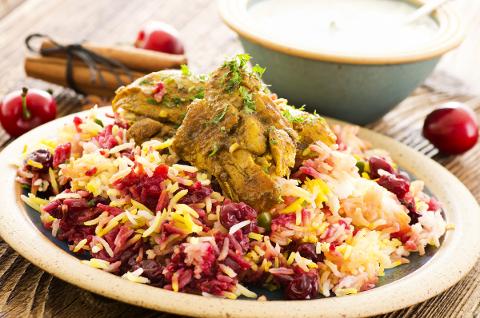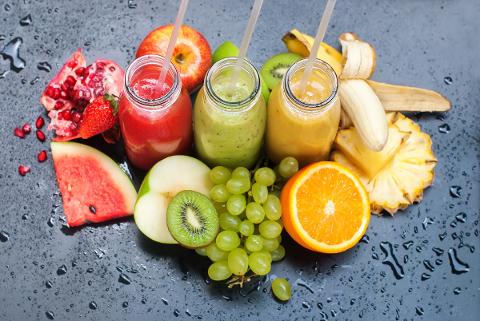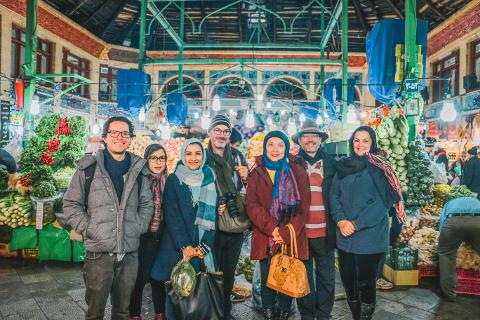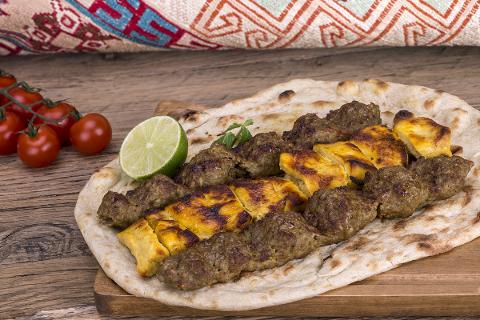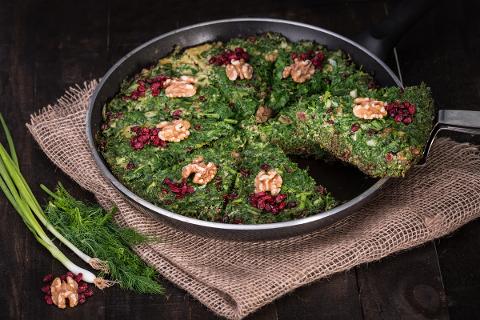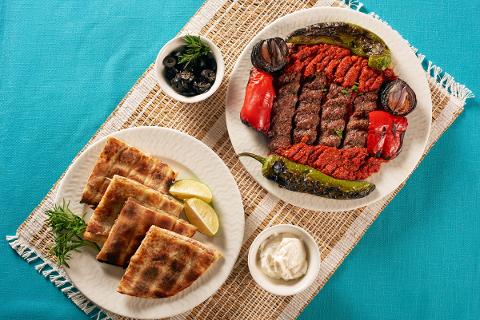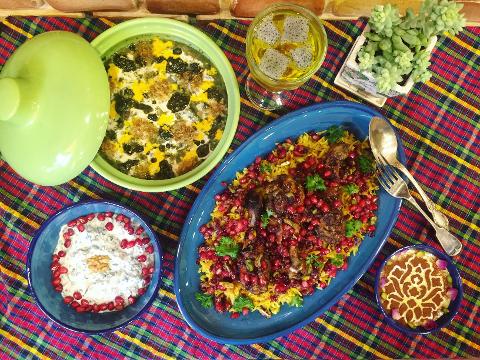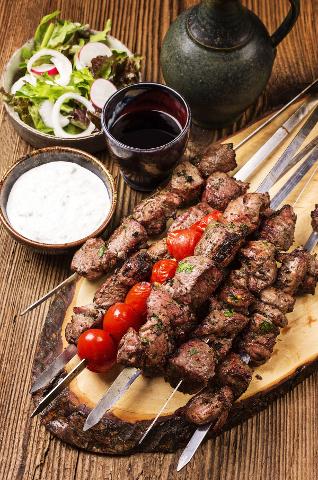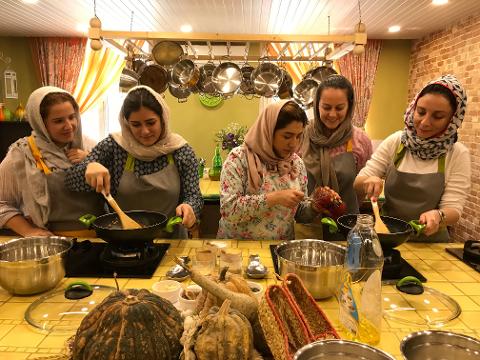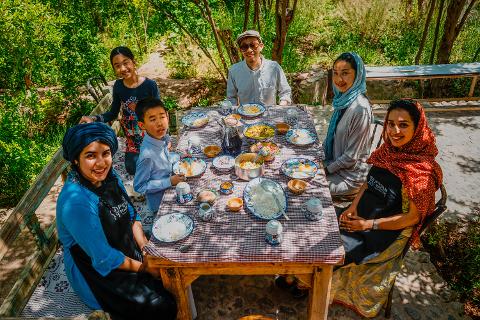 Duration: 6 Hours (approx.)
Location: Tehran, Tehran
Product code: APOCHI-K024
Due to Persia's geographical location and the many invasions and conquests of the mighty Persian empire, today's Persian cuisine is enriched with tastes and flavors of Azerbaijani, Kurdish, Caucasian, Turkish, Indian, Greek and Arabic gastronomy. Persian food owes its diversity to The Silk Road, which ran through what is now Iran. Pomegranates, saffron, and pistachios were indigenous to the region and exported. In return, traders brought in rice from India and China, tomatoes from the Ottoman Empire, turmeric from India, yogurt and feta from Greece, and lamb from the Arabs.
Persian cuisine is extremely rich in ingredients and the common use of fresh herbs and spices by Persians has made it perfectly balanced and pleasant for every taste. Most of Iran's excellent food is confined to the kitchen of the family home. Iranians pride themselves on their skill in preparation of rice, slow-cooked lamb stews, saffron chicken, fresh herbs, eggplants dishes and a generous amount of barberries, cardamom and rose water enhanced desserts.
Our Persian food tours are half-day culinary adventures, making it perfect to add to even the tightest schedules in Iran. We aim to give recognition to Persian cuisine and food culture through our walking tours and cooking classes as we tell you the legacy, background, and origin of each and every recipe. Behind every great Iranian cook is a neighborhood community – a baker, a third-generation milkman, a greengrocer with fresh seasonal products, and a butcher who's owned the same shop for decades providing the best ingredients which bring together each delicious Persian dish.
Our carefully selected cooks are some of the best in town. They know all about their local specialties and have a great taste in presenting Persian food in the way it should be presented. In our cooking classes, we grant you the experience of hands-on cooking classes, preparing the most delicious seasonal dishes of every town with the freshest ingredients available in the market.
Our expert English-speaking guides are gifted storytellers, big foodies and enthusiastic about Iranian food. On our culinary walks, we'll take you away from the touristy trail to our favorite local haunts and guide you through undiscovered neighborhoods while you nibble on delectable local specialties.
In Tehran:
We'll meet at Tajrish square where we'll start our day with a walking tour of Tajrish bazaar. Here's where we'll introduce you to exceptional ingredients and spices unique to this part of the world as we experience shopping for a few fresh ingredients like the locals. After strolling around one of Iran's most unique food-centric bazaars, we'll head over to our beautiful purpose-built kitchen, where we'll be cooking five of our favorite Persian recipes adjusted to the season and enriched with the freshest ingredients. After a small introduction, we'll share the secret of the Persian kitchen, teaching you to cook the perfect steamed rice, show you how to use and brew saffron the right way and most importantly of all how to dine like an Iranian. We'll make sure every single dish is garnished to perfection. Once the wafting aroma of the delicious meal dissipates the kitchen, we'll set the table and gather for a huge Persian feast as we chat and exchange experiences. Our menu includes a starter, main dish, side dish, dessert, and a special drink. Each menu is designed for a specific season to assure that we use the freshest ingredients available in the market. Our Tehran's Culinary Essentials tour starts in Tajrish from where you'll be heading for a traditional Iranian breakfast. Then we're off to explore the best foodie stops in the neighborhood and stroll around the market as we learn of new ingredients, their usage and sample products. We will stop at different bakeries, family-owned food stalls and see how Samanu is made in big portions. We'll try way too many Iranian pickles, taste a huge variety of nuts and Iranian pastries and learn all about the variety of Iranian bread served in Tehran just before finishing off with lunch and tea.
In Shiraz:
In this 5:30-hour walk you'll be introduced to the culinary scene of Iran's city of poets. We'll start with a bowl of vegetable Ash in a traditional Ash house for breakfast and then set off through the atmospheric, lesser-explored market streets around Darvaze Kazerun to meet vendors who have been there for generations. Taking you through the backstreets of Vakil bazaar, we'll educate you on the most exquisite ingredients used specifically in Shiraz. We'll stop for numerous nibbles, sit down for small meals that locals adore and take a break while sipping on saffron coffee. Your tour will end with a delectable full-on Shirazi feast followed by our last stop for the most delicious Faloodeh and saffron ice cream in town. Along the way, our expert guides will brief you on the history and culture of Shiraz, while discovering some of its lesser-visited neighborhoods and landmarks.
In Yazd:
Iranians, in general, are big on picnics. But for centuries, Shirazi's have been taking the lead on the list of top picnic lovers in Iran. Wherever there is a tiny garden, you'll always witness a family of Shirazi's sitting on their blankets and devouring on what seems more like a feast compared to the average picnic. On this tour, we'll grant you that unique Shirazi picnic experience. You will get to cook and prepare your own meal in a fully hands-on cooking class which takes place in a lovely private garden. You will be cooking both indoors and outdoors on the wood fire and once everything is finished we'll sit down for a proper Iranian style family picnic in the garden. To finish it off, we'll devour on out homemade Shirazi dessert accompanied with a cup of Persian tea with orange blossoms. On this tour, you'll be making a full menu including a starter, main dish, side dish, dessert and local drink which has been specifically designed for the season.
Known for its adobe buildings, narrow alleyways, and hidden gardens, Yazd is an oasis-like no other. But beyond the adobe city is a culinary scene often neglected by tourists. On our 'Culinary secrets of Yazd' tour, our expert guides will walk you around the old district of Yazd through not only an architectural but culinary journey. You'll be given a locals perspective of the city, sample delicious local specialties, visit a "Nabat" crystallized sugar workshop and witness the process of making "pashmak" candyfloss. Your culinary walk will start with a local breakfast winding our way through the "Mesgar" coppersmith district, and then city's eldest and far most famous confectionery of "Haj Khalifeh" sampling delicious local sweets as well as ticking off some bucket list items. When your stomach is full after lunch, we'll treat you to the best cardamom coffee in a rooftop café with an astonishing panorama of the city's landscape of wind towers. This tour is perfectly designed for not only food lovers but also travelers spending only a short time in Yazd who would like to discover Yazd and its cuisine all in one go making sure they make the most of the old town and its gastronomy on a short journey. Yazd is well known for its large community of Zoroastrians in Iran and some of its most famous landmarks belong to this ancient Persian religion.
But if you're curious to go beyond its fire temples and seek an in-depth cultural experience, spending a day around food with our Zoroastrians hosts is the way it to do it. On this tour, you'll be taken to the village of Taft, well known for its Zoroastrian community and fruit gardens. You'll start the day with a short walk through town, making stops at the local bakery and grocery to shop for some fresh ingredients. You'll then head to a private fruit garden where we'll prepare and eat a delightful traditional Zoroastrian breakfast. With our stomach and baskets full of fruit picked from the trees, we'll head to another garden, where an outdoor cooking class has been set up for you. Here's where we'll cook a Zoroastrian feast while being educated on the faith, its cultural traditions, and rituals. On this tour, you'll be making a local breakfast and a full lunch menu including a main dish, side dish, dessert, and a refreshing drink.
In Isfahan:
Known by travelers as "Half of the World", Esfahan is so much more than bridges and blue domes mosques. On our 6-hour walking tour, we'll go beyond the touristy shops and vendors of Naqsh-e Jahan square and take you on a food exploration of Esfahan. We'll start with a traditional breakfast followed by a stroll through the spice bazaar. we'll take you to the backstreets and show you how Esfahanis made various seed oils in the old days. You'll stop to sample local delicacies, pastries and sit down for sherbets in an old famous sherbet-Khanh. You will also witness how the excellent art of Sofreh Ghalamkar is made to perfection, an ancient tradition that has been passed from generation after generation, and from the heart to heart. Along the tour, your guide will educate you about Esfahan's food culture and the influence of Islamic medicine on the local cuisine while exploring some of the most historic parts of the city.
Common perception portrays Esfahan as the city of blue-domed mosques, eye-catching bridges and tile work that is ought to beguile the pickiest of travelers. There's little focus on local food or the variety of refreshing sherbets and drinks that accompany meals and afternoon treats for the locals. While Esfahani food is known by many to be tough labor and too tricky to get right. We're here to prove this wrong! During our Esfahan cooking class, our exceptional local chefs will teach you everything about the top Esfahani dishes and the secrets to getting them just right. You'll get to cook a whole feast during a hands-on cooking class while getting familiar with the cultural nuances that distinguish Esfahan from other Iranian cities. On this tour, you'll be making a full menu including a starter, main dish, side dish, dessert, and local drink. Once everything is fully prepared, we'll all sit down for a feast and celebrate the love of food altogether.
As a new addition to our tours, we've been collaborating with local families to create more intimate dining experiences for curious travelers. On these events, you'd get to choose to be invited to an Iranian home for dinner, eat their family specialty and exchange cultures on a deeper level. This gives you the opportunity to witness Iranian life and family relationships at a closer level, create meaningful conversations and eat homemade Persian food carefully made by your host.
Important Notes:
• Whether you're a vegetarian or have any food restrictions or allergies, please make sure you let us know in advance so we can adjust things to your needs.
• All tours and classes are conducted in English. However, if you're a large group, we can arrange for a translator upon an extra fee in any language required.

Inclusions:
• English speaking tour guide
• Transportation to the kitchen
• All ingredients
• Additional side dishes and tea
• All recipes
Cancellation policy:
• You will receive a full refund if cancellation is requested within 7 days before your tour.

• You will receive a 50% refund if cancellation is requested within 48 hours before your tour.