Jameh Mosque of Isfahan, Iran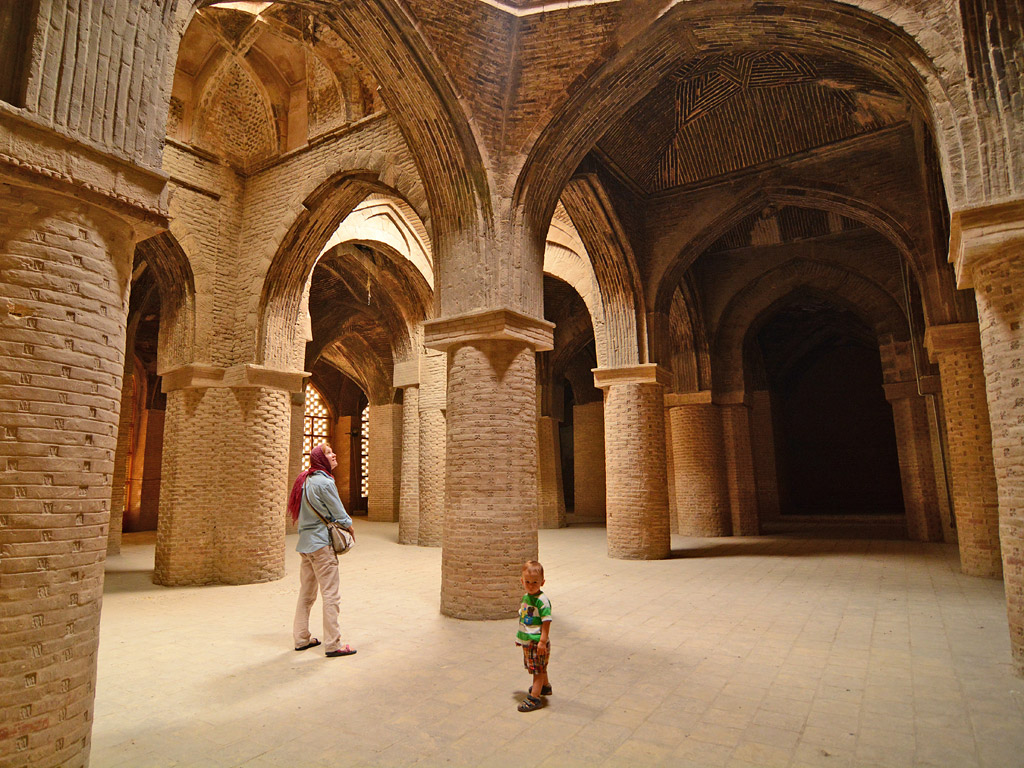 Duration: 3 Hours (approx.)
Location: Isfahan
Product code: APOCHI-IMJ01015
Entering the Jame mosque you will find its atmosphere so
captivating that cannot be experienced anywhere else all over the historical
city of Isfahan. The edifice is the oldest of its kind that preserved
imposingly in Iran. Jame mosque is a typical example of Central Asia architecture
which has been built far from its origin. On Fridays' noon, Muslims gathered
together at Jame mosque for Friday prayers. That's why it is also known as
Friday or Congregational mosque. The mosque has been repeatedly renovated along
with some additions over the years till the 20th century. This unique
tour provides you with an opportunity to learn more about the different
historical periods of Isfahan. It should be added that Jame mosque (UNESCO World Heritage #1397).
Grand Bazaar of Isfahan which is located in the southwest wing
of the mosque, is worth visiting.
Our tour is favoured by both young and elderly travellers.
They've rated it as one of the best tours across Isfahan and Iran, They gave a
popular approval rating of 10/10 for it.
Language is no barrier to us as our tour guides speak your
language. (English, Italian, Spanish, French, German, and Chinese).
At a glance:
Starts at: Jame Mosque of Isfahan
Ends in: Jame Mosque of Isfahan
Mobile voucher: accepted
Printed voucher: accepted
Tourist guide: Spanish, English, French, German, Italian, and Spanish

What's included?
Tourist guide
All admission fees
What not included?
Highlights:

Jame Mosque of Isfahan
Learn about the history of Isfahan
Seljuks Nizam Al-Mulk Mihrab
Seljuks Taj Al-Mulk Dome(UNESCO World Heritage #1397)
Cancellation policy:
Cancellation more than 6 days is fully refundable
Cancellation within 5 to 1 days in advance is 50% refundable
Cancellation less than 24 Hours is non-refundable